This post brought to you by Fisher-Price. All opinions are 100% mine.
My Husband and I have agreed that our house can often seem cluttered by all the toys. We have a 15-month old and a 2-year old and it seems that we keep many toys out in hopes that their interest will be re-kindled in some of them. I was super excited when I found out that Fisher-Price is adding Smart Stages to their Laugh and Learn line.
Not only does this reduce clutter, but now we are spending as much on toys because they can be adjusted according to age and development and will keep interest MUCH longer than your typical toy.
What is Smart Stages?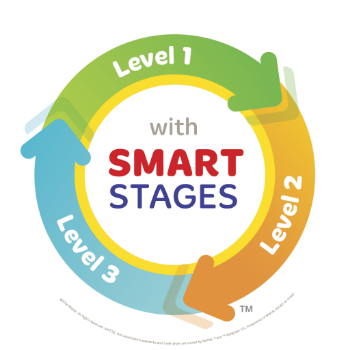 Smart stages comes in 3 levels: Explore, Encourage & Pretend. We have the Laugh and Learn Smart stages chair and both of my daughters love it (my 15-month old is in stage one, and my 2-year old is in stage 3).
My youngest is really into learning new words and phrases and loves to press the buttons on the remote. My 2-year old loves to color-learning aspect and they both like to dance and sing to the songs. The 3rd stage encourages play and pretend which is something else my 2-year old is really into right now.
So much development occurs in the first few years of life, I am so happy that Fisher-Price has caught on to this by providing toys that develop with your child. By biggest issue now is convincing them to have interest in the chair at different times 🙂
Fisher-Price Laugh and Learn Smart Stages products can be found at major retailers like Amazon, Walmart, Target and Toys R Us. There is also a coupon available on Coupons.com right now!